January 15, 2013
AstraZeneca shakeup ousts commercial, R&D chiefs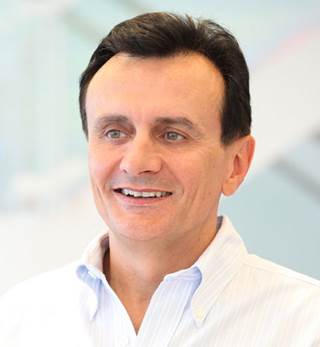 AstraZeneca jettisoned its global head of commercial operations and R&D chief, eliminating their roles and curtly suctioning off the company's second-highest layer of management.
Shown the door were Tony Zook, EVP global commercial and Martin Mackay, president of research and development. They will leave the company at the end of the month, according to an anodyne AstraZeneca release. In their place, the company installed two trios of execs. On the commercial side, Paul Hudson became EVP North America, Ruud Dobber EVP Europe and Mark Mallon EVP, International. For R&D, Mene Pangalaos will serve as EVP Innovative Medicines, Briggs Morrison as EVP Global Medicines Development and Bahija Jallal EVP MedImmune. A new position, EVP global portfolio and product strategy, will be filled at a later date and will serve as a "bridge" between commercial and development.
The structure "enables us to bring an even sharper management focus to key pipeline assets, key brands and key markets, and helps us further accelerate decision-making," said CEO Pascal Soriot, who joined the firm from Roche last year, in a statement.
The restructure comes as the company, built on mass-market blockbusters, girds for the expiration of US patents on most of its remaining stable of breadwinners. Seroquel IR, which brought in $3.3 billion in the US for 2011, lost US exclusivity last year (the XR formulation lapses in 2017), and the main patent on $845 million Symbicort follows next year. Nexium ($2.3 billion in 2011 US sales), goes off-patent in 2015, and Crestor ($2.5 billion) loses patent protection in 2016.
"When they don't have those drugs, they have to buckle up and make changes," said an agency exec. "At a certain scale, it's all about how do you feed the beast."
AstraZeneca has, in the past, trumpeted a go-it-alone strategy, largely eschewing acquisitions (the 2007 purchase of MedImmune aside) and in-licensing in favor of internal development, but with the worst of the firm's patent cliff approaching and a string of R&D disappointments in recent years, that strategy hasn't yet panned out. Even before Soriot's appointment last August, change was in the air. In April, the Anglo-Swedish firm announced its acquisition of Ardea Biosciences, a San Diego biotech with a promising gout treatment in development, for $1 billion, and in June, AstraZeneca deepened its partnership with Bristol-Myers Squibb on the diabetes portfolio of Amylin to the tune of $3.5 billion
Scroll down to see the next article