June 29, 2009
AstraZeneca unbranded effort urges sufferers to "Rethink COPD"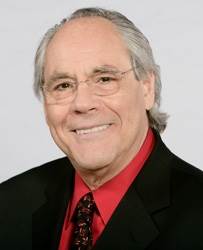 AstraZeneca is rolling out an unbranded COPD education campaign featuring comedian and actor Robert Klein.
The campaign, dubbed RethinkCOPD, is aimed at getting sufferers to consider their options with respect to diet, exercise and, of course, medication.
"For a lot of these patients, it's really about getting through their day," said senior brand communications manager Dana Settembrino. "It's a struggle to get out of bed in the morning, it's a struggle to brush their teeth, and they want to be independent. It's all about getting them to talk to their doctor and start to think differently about this condition. There's not a lot known about it, and there's a stigma associated with it because most people have gotten it from smoking."
Klein, a 67-year-old Bronx-born performer whose career has spanned Broadway roles and HBO comedy specials, features on the campaign's
website
(www.RethinkCOPD.com), where he'll discuss his diagnosis and the steps he's taken to keep his COPD in check. The campaign also features 15-second broadcast PSAs aimed at driving traffic to the Website.
The tagline of the aspirational campaign is "People with COPD are expecting more." AstraZeneca worked with agencies Edelman, Cadient and Digitas Health on it.
The company's Symbicort, indicated for COPD as well as asthma, is not mentioned in the effort.
Scroll down to see the next article