July 14, 2011
Axe falls at Digitas Health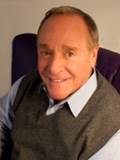 Digitas Health today laid off 57 staff – around 8% of its 624-strong workforce – in the latest step of a structural reorganization designed to generate efficiencies and create shared resources with Publicis sibling Razorfish Health.
The majority of the cuts are thought to come from in-house production teams, much of whose work can be outsourced more efficiently across the Publicis network. Some employees have been transferred to the UK office.
Three weeks ago
MM&M broke the news
that Digitas Health and Razorfish Health would undergo a reorganization which would involve: the appointment of co-presidents Michael du Toit and Alexandra von Plato to run both brands; the creation of a global executive team, headed by David Kramer, CEO of both agencies; and the establishment of shared centers of excellence between the two.
While Kramer had originally said last month that no job cuts were imminent, he did add that "it is possible," and therefore it comes as little surprise that this efficiency-led initiative has borne casualties.
Publicis acquired Digitas for $1.3 billion in 2006 and paid Microsoft $530 million for Razorfish in 2009. In May, the holding company announced it would buy another big digital network, Rosetta, for $575 million, leaving it as a standalone unit.
Scroll down to see the next article