May 07, 2014
AZ appeal for independence seen as bargaining chip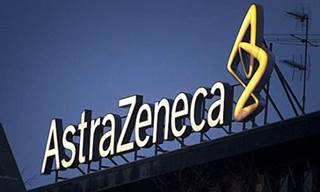 AstraZeneca laid out its case for independence from Pfizer Tuesday, saying its long-term outlook as an independent pharmaceutical company is good. "AstraZeneca is completing its transformation, and now has the right size, focus and team to deliver on one of the most exciting pipelines in the pharmaceutical industry," CEO Pascal Soriot said in a statement.
Pfizer has tried to woo AstraZeneca with three separate purchase attempts, all of which AstraZeneca has refused. The most recent offer: $106 billion.
The UK company pinned its prospects on pipeline assets such as cancer agent olaparib, which the firm says has a $2-billion potential; benralizumab for asthma, which it also says could hit $2 billion; and experimental BACE inhibitor AZD3293, which the company puts at $5 billion in potential sales.
Existing product potential is also part of the company's success estimates, and includes the expectation that Brilinta could hit $3.5 billion in sales by 2023 based on "broader opportunities," and that its diabetes portfolio and respiratory units have assets which will each be able to contribute $8 billion in sales by 2023. The company said that these and other assets could lead the company to log more than $45 billion in sales by 2023.
The company noted that it has been working toward a growth-enhanced future for some time. And it has: recent strategic moves have included its August 2013 Amplimmune purchase, which filled out its oncology portfolio, scooping up respiratory firm Pearl Therapeutics in June 2013, and buying heart drug company Omthera in May of that same year.
This is in addition to gaining full rights to items in the now-former BMS-AZ diabetes alliance this year, as well as rounds of layoffs and executive reshufflings.
Analysts have followed these moves and have not shot down the efforts—Leerink analyst Seamus Fernandez noted in January, for example, that the company is a "dark horse" in the competitive immuno-oncology space and that its respiratory division was undervalued.
Yet this week's appeal to long-term prospects has changed the tenor of analyst perspectives. Fernandez wrote in a Tuesday research note that while the company's "case that it remain a standalone entity highlights the potential value that is yet to be unlocked," and that it has "one of the most compelling and visible pipelines in the industry," many of the projected sales seem optimistic.
Jefferies analyst Jeffrey Holford also described AZ's forecast as optimistic in his Tuesday analysis, but noted that the long-term forecasts may be leverage for investors to "push the price and cash mix in the [proposed Pfizer] deal higher."
Fernandez and Holford also noted that there is a sizable gap between what AZ is anticipating vs. what they consider more grounded estimates (Holford's team projects $31 billion by 2023, not AZ's $45B+). This does not bode well, particularly in the opinion of Holford, who noted in his research that "previous long-term targets have failed to be met," such as the 2010 expectation that this year's sales would be between $28 billion and $34 billion, only to dial down expectations in 2011 and then again in 2012, and to withdraw projections entirely last year.
Meanwhile, Fernandez questioned just how much it would cost AZ to "achieve pipeline success while driving the base business" and noted that Tuesday's presentation has long-term shareholder appeal.
Holford's take frames Tuesday's presentation as simply strategic, calling it "a clear negotiating tactic to push up the price," and wrote it is doubtful "that shareholders will take these estimates as being realistic."
Scroll down to see the next article