December 04, 2012
Baxter to buy hemodialysis giant Gambro AB for $4 billion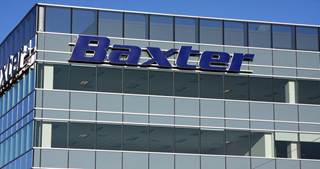 After almost a year of negotiations, Baxter has reached a $4 billion deal for Swedish firm Gambro AB.
The acquisition is part of a larger effort by Baxter to corner the kidney dialysis market. Gambro AB is one of the largest makers of hemodialysis (HD) equipment. HD is the most widely used form of treatment for patients with advanced kidney failure in hospitals or treatment centers.
Baxter's renal products generate $629 million in revenue—a third of the company's $1.9 billion medical products business, according to their Q3 earnings statement. Baxter's renal portfolio currently consists of peritoneal dialysis (PD) equipment. PD differs from HD in that it allows patients to give themselves treatments at home and on-the-go. Its flexibility aside, PD remains the less common of the two and is restrictive in terms of drug interactions and diet.
According to the NIH in 2009, nearly 400,000 end-stage renal disease (or ESRD) patients were being treated by some form of dialysis. Of those, "more than 10 times as many ESRD patients receive hemodialysis treatment at a clinic as those who do peritoneal dialysis and home HD combined," said NIH.
Sweden's Carnegie investment bank analyst Kristofer Liljeberg said this buy gives Baxter the second seat behind Fresenius in the clinical dialysis market. During a Baxter call to discuss the acquisition with analysts, Liljeberg noted, "I think in the longer term, the ambition is to try and challenge Fresenius," as reported by Reuters.
In its most recent earnings statement, Fresenius Medical Care cited total dialysis product revenue at $1.2 billion. Through its international network of 3,135 dialysis clinics, Fresenius provides dialysis treatment for 256,251 patients. They plan to continue growth in 2013 by opening new clinics and acquiring existing ones.
The deal is expected to close sometime in the first half of 2013. Baxter expects the purchase to reduce earnings per share through 2013 and to add modest gains by 2014. They estimate sales will increase by 7-8% over the next five years.
Scroll down to see the next article