March 27, 2014
Baxter to split in 2015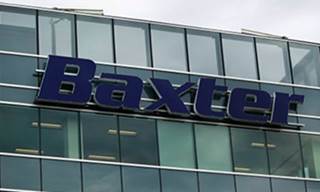 Blood-drug-and-device company Baxter Pharmaceuticals announced Thursday that the Deerfield, Ill., company will be breaking up into two businesses by the middle of next year.
The divide will create a biopharmaceutical company, a business which the company noted had $6 billion in sales last year, while the second company will focus on medical products like IV solutions and biosurgery products, a sector that brought $9 billion in sales to last year's corporate tally.
Baxter said the divide will allow for greater management focus, as well as "flexibility to pursue respective growth and investment strategies resulting in revenue acceleration, improved profitability and enhanced returns."
Continuity is also part of the plan: Chair and CEO Robert Parkinson will head up the medical products company, and will take the Baxter brand with him. Ludwig Hantson, who currently heads up the BioScience division, will lead the new biopharmaceutical unit, which has not been named.
Confidence in corporate potential has not been lacking. The company noted in its annual review that it expects sales to grow between 9% and 10% for this year, and between 13% and 14% during the first quarter. Both estimates exclude the possible impact of foreign currency exchange.
As for the current portfolio, hemophilia products are the company's major earner in the BioSciences division, bringing in $3.4 billion in sales last year, up from 2012's $3.2 billion in sales.
Fluid systems were last year's biggest Medical Products earner. This category, which includes IV therapies, fusion pumps and premixed drug platforms, brought in $3 billion in 2013 sales, up from 2012's $2.9 billion.
Scroll down to see the next article