June 30, 2011
Bayer beefs up Ob/Gyn sales calls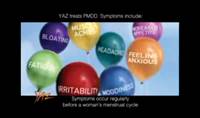 Pfizer has usurped Merck as the most admired drug company among obstetricians and gynecologists, according to SDI's Pharmaceutical Company Image 2011 study, while Bayer increased its sales presence in that specialty significantly.

Bayer came in second among Ob/Gyns asked to name three pharma firms they considered "top companies (it was fourth last year)," followed by Merck and Warner Chilcott, which called on Ob/Gyns more than any other corporation during the year to April 2011, accounting for 13% of all sales calls to those docs.

Warner Chilcott was followed in volume of calls by Bayer, which made 12% of all sales calls – up 19%, for that year-to-April period, over the previous 12 months.

"Bayer's improved standing is impressive, particularly over only one year's time," said SDI's Jason Fox, associated director, Syndicated Analytics group. "The company's reps have increased their presence among Ob/Gyns and must be making a positive impression."

Bayer reps were most likely to discuss two newer contraceptives, Beyaz or Natazia, or Yaz during those visits. Beyaz was discussed during 30% of the company's details to Ob/Gyns, Natazia in 24% and Yaz in 19%.

Teva and Pfizer each accounted for 7% of sales calls to Ob/Gyns and Merck 5%.

The survey of 9,800 physicians, including 385 Ob/Gyns, also found that perception of the pharma industry improved among physicians in general for the first time since 2004, however meagerly, as 58% of respondents reported a somewhat positive or extremely positive impression – up two points over 2010.
Scroll down to see the next article