May 06, 2014
Bayer buys Merck OTC portfolio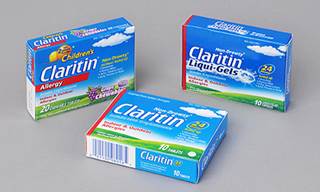 Merck is free of its over-the-counter business. After being snubbed first by Novartis, and most recently by Reckitt Benckiser, the Whitehouse, NJ, drugmaker announced Tuesday that Bayer has agreed to sweep up its line of consumer products for $14.2 billion.
The deal means brands including Claritin, Dr. Scholl's and Coppertone will now join Bayer's consumer lineup which includes brands such as Aleve, Alka-Seltzer and One-a-Day vitamins.
The deal will make Bayer a leader in non-prescription consumer healthcare products, with a heavy presence in dermatology and gastrointestinal products. The company says it will also push Bayer into the number-two slot in the cold, allergy, sinus and flu category.
Merck has been talking about possibly selling or spinning off its consumer and animal health units for some time.
The companies also announced that they were going into business together as part of cardiovascular disease collaboration. The deal includes a $1-billion payment to Bayer, along with milestone payments.

The two will focus on soluble guanylate cyclase modulators and will include clinical development of Phase-II vericiguat and Adempas which is already approved for hypertension. Bayer and Merck will share development costs and profits, and will co-promote "in territories where they are not the lead."
Scroll down to see the next article