July 16, 2012
Betting on Benlysta, GSK nails down $3.6 billion HGS deal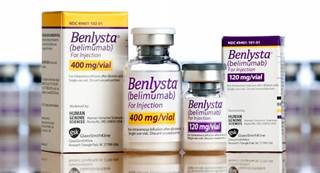 GlaxoSmithKline is buying Human Genome Sciences for $3.6 billion, giving it full ownership of Benlysta, along with albiglutide and darapladib, after months of M&A intrigue.
"We are pleased to have reached a mutually beneficial agreement with HGS on friendly terms and believe the combination of GSK and HGS represents clear financial and strategic logic for both companies and our respective shareholders," said GSK CEO Andrew Witty
in a statement
, calling it "a natural next step in our nearly 20-year relationship with HGS."
GSK has been courting HGS since March, when the cash-strapped biotech
brushed off
a $2.6 billion offer. Rockville, MD-based HGS has been struggling with a disappointing launch of lupus drug Benlysta, which was approved in March, 2011, and nosediving revenues from research partnerships, which sunk to $1.3 million last year from a 2010 high of $88 million following the failure of a hepatitis C drug the firm was working on with Novo Nordisk. The company's
first quarter report
tallied a mere $31 million in sales of Benlysta, which has been forecast to peak at around $1.4 billion on its lupus indication but is being tested for heart and kidney ailments. The acquisition may also mean GSK beefs up the drug's US sales force. Under the terms of a 2006 HGS-GSK commercial deal, Benlysta has been promoted solely by an HGS field force of 150 in the US.
The deal also gives GSK a pair of potentially promising Phase III compounds – darapladib, which is being tested for atherosclerosis, and albiglutide, for type 2 diabetes.
Scroll down to see the next article