April 15, 2014
BI rethinks hepatitis business, posts 2013 results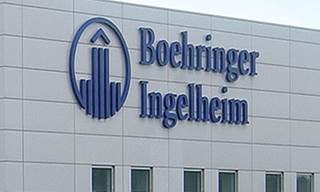 Family-owned Boehringer Ingelheim is bracing for a rough 2014. The drugmaker indicated in its 2013 annual report that "we can expect to face challenges," and that it is not expecting BI, let alone the industry, to experience a significant upswing within the next 12 months.
This was not the German company's only downbeat news: BI has also indicated it has stepped out of the interferon-free Hepatitis C race. The company said Phase III results of interferon-free use of faldaprevir and deleobuvir "did not live up to expectations," and the company has terminated development of the combination.
Although BI says it expects to get approvals for an interferon- faldaprevir treatment this year, the company "will now have to examine our activities in the field of hepatitis C therapy in depth, also in view of convincing clinical data from competitors in the field."
The company noted that it has been looking to cut costs, and while the report shows BI reduced its R&D spend 2% in 2013, it took on more staff, adding 1,264 to its workforce.
Overall sales fell 4.3% to $19 billion. Pharmaceuticals remained the company's core business, accounting for 77% of last year's sales, but were down 4.5% compared to 2012.
Key prescription products included COPD medication Spiriva, which held even with 2012's sales at $4.9 billion. Sales of blood pressure medication Micardis slipped 15%, to $1.9 billion in 2013, yet was still among BI's top four prescription medications for the year. Blood thinner Pradaxa, which just scored FDA indications for deep vein thrombosis and pulmonary embolism this month, wrangled a 9% boost in 2013 sales, for a total of $1.7 billion.
Last year's key geography was not Japan or the US, but in Europe where sales rose 3.4%, despite tough environments like Germany, where BI pulled its diabetes medication drug Tradjenta because of the harsh pricing environment.
Scroll down to see the next article