September 08, 2014
BI Spiriva combo has Phase-III success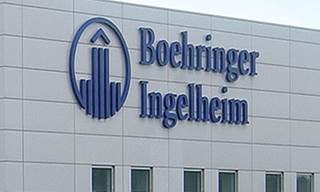 A Boehringer Ingelheim Phase-III combination COPD treatment, comprised of Spiriva's tiotropium with olodaterol (known by the brand name Striverdi Respimat), improved lung function and quality of life more than if the components were used separately. The company announced the results at the Respiratory Society International Congress on Monday. The company said in a statement that the findings indicated the daily combination treatment could help patients "return to a more independent life."
The findings were based on the more-than-5,500-patient Tonado study, which examined the experimental combination treatment as a COPD maintenance medication. The Tonado study is part of a larger collection of Phase-III TOviTO clinical trials which includes more than 7,000 COPD patients.
The respiratory category has become a particularly heated space in general—AstraZeneca recently bolstered its offerings by scooping up Almirall, GlaxoSmithKline is trying to build reach and trust in its new Ellipta franchise, and BI and Roche are in a particular race in the idiopathic pulmonary fibrosis field. Both have late-stage IPF drugs, and although analysts are leaning more heavily towards the Roche-InterMune candidate, Phase-III studies indicated that BI's nintedanib reduced the annual rate of lung function decline. IPF is a progressive disease in which the lungs become less elastic. There is no cure and patients typically live three to five years after diagnosis.
BI is also having a transitional moment, which makes a win that much more important. German newspaper Frankfurter Allgemeine Zeitung reported in August that the company planned on trimming costs by 15%, partly due to falling prescription sales.
Scroll down to see the next article