January 09, 2014
Biogen CEO cautions on Tecfidera EU launch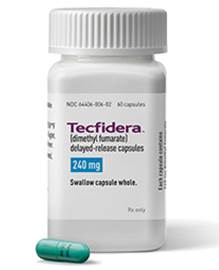 Biogen Idec's new MS pill won't see as rapid a reception in the EU as it has enjoyed in the US, CEO George Scangos conceded this week at an analyst conference.
"The uptake in Europe will be slower than in the US," Scangos said, however, "there seems to be a lot of enthusiasm [among providers]."
Looking ahead to a busy year—Biogen is preparing for three other launches: a pegylated form of MS shot Avonex, as well as two recombinant factor drugs for hemophilia (rFVIIIFc and rFIXFc), on top of six mid-stage pipeline readouts—the CEO shared his expectations and plans for the EU launch of Tecfidera, which had what was probably the strongest US launch of 2013, during the Goldman Sachs CEOs Unscripted Conference Tuesday.
He prefaced his remarks with a recap of Tecfidera's US launch, particularly its widespread adoption by physicians. Of the 8,000 US HCPs that the CEO estimated would potentially be prescribing the pill, 5,000 had already done so within six months of its March approval. That physician penetration translated into 35,000 patients taking the drug (for more data on the US launch, see MM&M's profile of the Tecfidera brand team in the January issue).
Those numbers were made public in the fall, as European regulators pondered whether to give Tecfidera exclusivity, delaying the overseas debut. The European Medicines Agency wound up granting regulatory data protection last November, meaning generics firms can't launch a copy of the drug for 10 years.
Tecfidera's widespread adoption has been due in no small part to physicians warehousing patients. Asked about the situation abroad, Scangos said, "I don't think [pent-up demand] exists to the same extent in Europe," primarily because "the other drugs Gilenya and Aubagio are better established in Europe than they were at the time of the [US] Tecfidera launch."
Gilenya and Aubagio were approved in the US in 2010 and 2012, respectively.
Scangos said the Tecfidera sales rollout will be "staggered" in the EU but wouldn't confirm whether a separate field force will be designated for the pill, saying only, "It varies country by country, depending on size—we'll handle it differently."
He acknowledged the more complex pricing and reimbursement model in the EU as another reason for a potentially slower launch trajectory.
As far as the greater MS landscape, Scangos said he believes that the entrance of a generic version of Teva's Copaxone, expected in June, will have little impact on the firm's Avonex interferon shot, saying, "We don't anticipate that price differential of a generic Copaxone will be sufficient to shift the dynamic of the market. It's hard for payers to enforce a first [line] use.
"Generic Copaxone is mostly an issue for Copaxone and not with other MS treatments," he added, quoting what he said was feedback received from payers.
While a new generic may not shift market dynamics, Scangos offered—unsurprisingly—that orals are already doing just that: "The oral segment certainly will expand and become a major part of the market. The injectable class will [also] certainly shrink over time."
He doesn't see the injectable class going away anytime soon, though. "There are many patients that are well-controlled and like those [injectable] drugs," he noted.
In addition to Avonex, Biogen also sells the infused MS med Tysabri.
Scroll down to see the next article