August 18, 2014
Biogen twice-monthly MS drug approved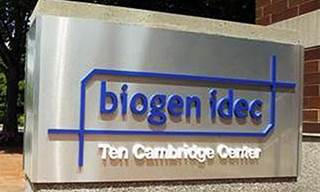 The FDA has given the go-ahead to Biogen Idec's twice-a-month MS treatment Plegridy (peginterferon beta-1a). The approval makes this the only pegylated beta-interferon drug approved for relapsing multiple sclerosis. The injectable includes two delivery options: a prefilled auto-injector or a prefilled syringe.
Friday's approval was based on the two-year, Phase-III ADVANCE study of more than 1,500 patients. The European Commission approved the drug for relapsing multiple sclerosis last month. Biogen CEO George Scangos said in a statement that the approval "represents the most significant innovation in the interferon class in over a decade."
Biogen has been on a tear of sorts, outpacing second-quarter investor expectations, and setting itself up for what appears to be a sweep of the hemophilia market. The company's 2013 performance was also strong, with almost $5.6 billion in sales.
Biogen Idec expects Plegridy will compete for healthcare dollars with portfolio peers including the weekly injectable Avonex (interferon beta-1a) which had $3 billion in 2013 sales, injectable Tysabri (natalizumab), which rang up $1.5 billion in sales last year and oral Tecfidera (dimethyl fumarate), which brought in $876 million in 2013 sales.
The company noted in its annual assessment that higher prices helped boost US Tysabri numbers, whereas in 2012, Tysabri sales rose due to higher sales volume and higher prices. Avonex sales slipped between 2012 and 2013, partly because of price cuts, but the company said the Avonex Pen rollout helped offset some of the price-reduction losses.
Scroll down to see the next article