July 24, 2014
BMS Q2 sales slip, Eliquis, Yervoy soar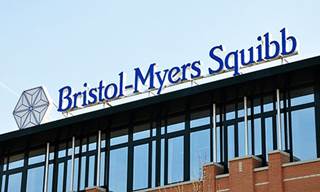 Blood-thinner Eliquis and cancer medication Yervoy powered Bristol-Myers Squibb's second-quarter results, but overall sales for the three-month period slipped 4%, to $3.8 billion, compared to $4 billion during the same period last year.
Results were in line with consensus, and although the post-call Q&A was peppered with Eliquis and Yervoy questions, analysts largely focused on the company's nascent immuno-oncology portfolio, specifically Opdivo, also known as nivolumab. The company announced Thursday that the Committee for Medicinal Products for Human Use granted Accelerated Assessment status for metastatic melanoma and that it expects to complete its filing during the third quarter.
BMS announced earlier this month that it expects to file the drug with the FDA during the third quarter for advanced melanoma. The firm is also testing Opdivo for indications including lung cancer, Hodgkin lymphoma and kidney cancer.
Executives noted that melanoma drug Yervoy, for which sales grew 38%, to $321 million, compared to the same period last year, is a teaching point of sorts for how it will market Opdivo. COO Giovanni Caforio told analysts that it will pursue different pitches for doctors in academic and community care settings, as it did with Yervoy. Caforio said a lung cancer indication would require a more expansive conversation. He explained this is because this group of professionals is not as familiar with immuno-oncology agents, so the strategy would include talking "about the value of immunotherapy and long-term survival," as well as Opdivo itself.
The strategy for melanoma experts will be relatively low-key, since Caforio said Yervoy prescribers are already sold on the drug and immuno-oncology. He also said the company has increased the size of the sales force in anticipation of Opdivo's launch.
BMS said its education efforts have helped blood thinner Eliquis gain ground, with $171 million in second-quarter sales, up from $12 million for the same period last year—US Eliquis sales contributed $94 million to this quarter's jump. Caforio attributed the gains to the DTC and medical education efforts put together by BMS and its partner Pfizer. The CFO says Eliquis is now in 90% of the hospitals it targeted and has preferred access to a significant percentage of payers.
Scroll down to see the next article