July 10, 2014
BMS readies nivolumab for melanoma filing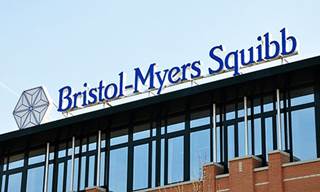 Bristol-Myers Squibb is moving forward with its FDA filing of PD-1 Opdivo (formerly known as nivolumab) for patients with advanced melanoma who have been previously treated with the BMS drug Yervoy. The company announced Thursday that it expects to file by the third quarter and will be using data from its Phase-III Checkmate-037 clinical trial.
The PD-1 drug class works by neutralizing a cancer cell's ability to hide from the immune system.
The news was somewhat expected, since the company announced in June that it was cutting the clinical trial short because patients were doing so well with the drug, but ISI analyst Mark Schoenebaum wrote in a Thursday analysis that the move from clinical trial to filing was faster than the mid-2015 filing date he had anticipated.
The announcement still puts the company behind Merck, whose PD-1 pembrolizumab has a looming October FDA review date, but Schoenebaum notes that the lead may be short-lived, since BMS is expected to have data about an Opdivo-Yervoy combination later this year. The analyst writes that a successful blend "will rapidly become standard of therapy and will likely overtake MRK's pd-1 in this setting."
Approvals would add shine to Opdivo's legacy, but the longer immuno-oncology game shows a tighter competition among BMS, Merck, Roche and AstraZeneca, with the key PD-1 indication being lung cancer.
Leerink analyst Seamus Fernandez wrote in a Monday research note that his firm trimmed $2 billion from its projected BMS 2025 immuno-oncology sales, while also upping its estimates for Merck's 2025 take of the immuno-oncology market by just over $1 billion. Fernandez is still optimistic about Bristol-Myers's IO portfolio, but tied his firm's brightened Merck outlook to pembrolizumab's potential to be a backbone agent for several tumors when used in tandem with other drugs, including BMS's Yervoy.
BMS is also pursuing multiple tumor types for its PD-1, including non-small cell lung cancer and renal cell carcinoma.
Scroll down to see the next article