July 25, 2013
BMS to put more sales oomph behind Eliquis, diabetes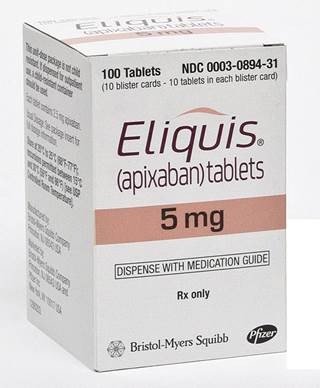 Bristol-Myers Squibb closed out the second quarter with a 9% drop in sales, at $4 billion, compared to the same period last year when it had over $4.4 billion on the books. Among the products behind the lighter results: antipsychotic Abilify, which saw sales fall 22%, cardio drug Avapro/Avilide, which had a 52% drop in sales, and cardio drug Plavix, which saw sales nosedive 94% compared to the same period last year. Avapro/Avilide and Plavix went generic in 2012.
Also at issue: Eliquis, which has failed to upset the marketplace, with just $12 million in sales for the quarter recently ended. Giovanni Caforio, BMS president of US pharmaceuticals, told investors during Thursday's call that the drug has its fans among cardiologists but is struggling to make an impression in the primary care space.
"The biggest hurdle in primary care has really been so far the entrenchment of warfarin," Caforio says, noting that while two-thirds of new cardiology patients are started on a new agent, two-thirds of primary care patients are started on warfarin. Caforio told analysts that the limited indication—Eliquis is not approved for DVT—is not working against the drug's uptake, while also noting BMS is "looking to broaden the indication set."
Caforio says Eliquis wins over professionals when they get to sit with the full data set, and says BMS is going to put a greater effort behind education, because those settings typically turn doctors into "believers and trialists."
The company says it is also putting more money behind its diabetes portfolio, which had a less-than-stellar performance. Although sales of Onglyza were up 40% compared to the same period last year, the drug is still in recovery mode from losing PBM Caremark coverage at the end of 2012.
Caforio says the company is also improving its Bydureon reach among Medicare patients. In addition, the company is sending Forxiga back to the US for type 2 diabetes and has a January PDUFA date and will address safety issues brought up at an advisory committee hearing.
The company also says it's on track to be the first in Japan with an all-oral hepatits C treatment for patients with genotype 1B, and it expects to file for approval with Japan's regulators at the end of this year.
Scroll down to see the next article