September 24, 2009
Boehringer sponsors UGC contest in diabetes awareness effort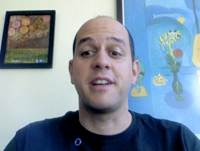 Boehringer Ingelheim and the Diabetes Hands Foundation are seeking to raise awareness of diabetes with a contest inviting adults with diabetes to submit videos describing life with diabetes through one of the five senses.

Videos can run up to three minutes and "should express creativity and originality, be truthful and convey emotion in a compelling, evocative and personal way," the sponsors said.

"Diabetes affects people's lives in profound and unexpected ways," said Manny Hernandez, Diabetes Hands Foundation founder, in a statement. "We smell insulin, savor glucose tablets, feel the poke of lancing devices, react to our doctors words and see the life ahead of us. Diabetes is complex and we hope this video contest will help people express and share their diabetes experiences with the diabetes community as a whole as well as with people close to them."

The contest, intended to coincide with World Diabetes Day on November 14, runs from September 28 to November 1. Three weekly finalists will be chosen based on unique views, average rating, quantity and quality of comments, creativity and originality. Prizes include kitchen scales, meter bags and books on living with diabetes.

Boehringer Ingelheim announced in June that it has compounds in Phase 2 and Phase 3 development for type 2 diabetes.

Scroll down to see the next article