September 26, 2013
Business briefs: Sanofi, healthcare reform, compounders, NIH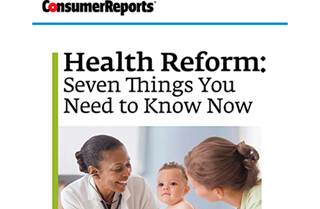 Reuters reported today that a Deutsche Bank investor note injected some confidence into a Phase III study of Sanofi/Regeneron PCSK9 collaboration, alirocumab. The HDL-lowering blockbuster hopeful scored high marks from physicians, the investors said: "Physician feedback suggests high-awareness amongst cardiologists and planned prescribing habits support multi-billion dollar potential for the class." They anticipate peak annual sales to reach $3 billion.
Consumer Reports is among the latest entrants in the healthcare reform navigation space. The publication, which is known for helping consumers make purchasing decisions about goods from dishwashers and cars to shampoo, launched a Health Law Helper in English and Spanish. Director of healthcare reform at Consumer Reports DeAnn Friedholm said in a statement that the goal is to "help consumers quickly and easily get information about how the health care law may affect them and their families," and understand their options. The tool, scaled for tablets and mobile devices, helps readers sift through options and identify what type of insurance they should look for, based on such factors as state and citizenship status, health insurance status and income, among others.
Senate and House committees have agreed on proposed legislation that could alter the compounding pharmacy space. The legislation, which still needs to clear both chambers, is meant to create a uniform, nationwide standard for pharmacy compounding, an effort which includes creating a framework for tracking drugs from manufacturers to pharmacies. The other part of the proposed legislation allows compounders "who wish" to register as regular pharmaceutical manufacturers, and therefore be put under FDA oversight. The New York Times notes that the opt-in part of the proposed legislation puts the burden on the market to demand better products. A core issue during last year's deadly meningitis outbreak which was caused by a lax compounder was that current laws did not give the FDA complete authority over compounders, thereby limiting its ability to track and crack down on violators. To be under regulatory oversight then and under the proposed legislation, would also require checking off the box that would give the regulator the requested authority.
The National Institutes of Health is putting $25 million in grants towards identifying genetic variants that influence human health. The money, which will be doled out over four years, will support a consortium of research groups charged with developing a Clinical Genome Resource. "With the genomic advances being witnessed every week, this resource could help in developing effective systems that will allow doctors to understand the role of genomic variants in disease to use genomic information about their patients to improve their care," said Eric D. Green, director of National Human Genome Research Institute, one of the groups which contributed money to the NIH's grants.
Scroll down to see the next article