July 13, 2010
Business Roundtable chief to replace Tauzin at PhRMA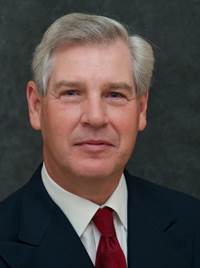 PhRMA named Business Roundtable chief John Castellani as its president and CEO, tapping a longtime trade association hand to replace former Congressional kingpin Billy Tauzin.
Castellani has headed the Business Roundtable for nine years. The group, a coalition of big business CEOs, was actively involved in the healthcare reform debate, and like PhRMA, was largely supportive of the White House and Congressional Democrats.
His appointment suggests that PhRMA members were looking for a consensus-builder rather than a general.
"It sounds like a safe choice," said John Kamp, executive director of the Coalition for Healthcare Communication. "He's very well-known in the business community. But this is not a pharma person that knows the business. He's more likely to be staff than a leader."
Tauzin, an inveterate legislative wheeler-dealer and master strategist, announced he was stepping down from the role in February, just as prospects for healthcare reform legislation, once seemingly-inevitable, were looking shaky. His strategy of supporting reform and making substantial concessions for leverage in crafting the legislation had angered some industry hard-liners, though he had some powerful backers such as Pfizer's Jeff Kindler and AstraZeneca's David Brennan, the incoming and current PhRMA board chairs (the chairmanship is a one-year position rotated between the chiefs of major PhRMA member companies).
In a statement, Brennan hailed Castellani's "exceptional policy-making experience and integrity" and said "his experience in coalition building and strong reputation of working across the political divide set him apart."
A Brennan lieutenant, senior AstraZeneca PR exec Chip Davis, was seconded over to PhRMA in April to lead day-to-day operations and coordinate between Brennan and the search committee until a new president and CEO was named.
Dolly Judge, a former top lobbyist at Pfizer and Roche and head of Hill & Knowlton's healthcare practice, called Castellani "a great pick."
"He works across the aisles, can go deep on issues, and believes in the industry fundamentally," said Judge.
Before joining Business Roundtable, Castellani held senior posts at auto parts giant Tenneco Inc., National Association of Manufacturers and automotive and aerospace firm TRW. He began his career as an environmental scientist at General Electric.
Scroll down to see the next article