January 31, 2008
Case ponders pharma's web shyness in keynote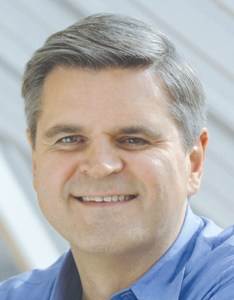 Steve Case, chairman and CEO of Revolution Health and co-founder of AOL, yesterday lamented pharma's hesitation to embrace interactive and inject a greater share of promotional budget into online initiatives.
"It is astonishing to me how under-invested this industry is in digital media," Case told delegates at the 7th annual ePharma Summit in Philadelphia. "This is crazy."
The biggest problem, he said, is that consumers are not actively engaged, referring to how easy it is to log onto the web on a Sunday afternoon to buy, say, U2 concert tickets, but how it is not possible to schedule an appointment with a doctor.
However, Case is confident that, given time, present hurdles to online initiatives, such as regulatory and privacy issues, will be overcome and that the healthcare community will start to "experiment more aggressively" and eventually embrace digital media. He recalled the early days of e-commerce as an example of how online attitudes and user behavior transform over time.
"If I'd stood up back then and suggested that consumers would enter their credit card number onto [Amazon.com], that the number would be stored for future purchases, and that the site would recommend what they should buy next time, I'd have been run out of the room."
Case, whose mission is to turn Revolution Health into the largest online healthcare network, urged the 300 or so marketers in attendance to stick with it, reminding them that this is a fun business to be in.
"Although the second 10 years [at Time Warner] was where all the fame and fortune was," he revealed, "I actually enjoyed the first 10 years more—and I was better at it."
Scroll down to see the next article