September 10, 2014
CDC: children not receiving preventative care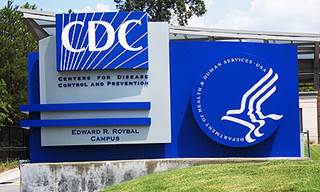 Prescription spending is expected to rise over the next nine years, which is good for the pharmaceutical trade, but a report by the Centers for Disease Control and Prevention indicates that following basic childhood care and prevention guidelines could catch health concerns before they become health problems that require costly medical services later in life.
This would require an intervention by health authorities, healthcare providers and parents, and the latest data addressing recommended preventative services including hearing and vision tests, developmental assessments and vaccinations indicates there is a lot of work to do.
Among the findings were that vaccinations against the human papillomavirus, which the CDC says causes just about all cervical cancers and many vaginal, vulvar, anal, penile and oropharyngeal cancers, are inadequate. This is despite a significant lead time: the CDC notes that the FDA approved Merck's Gardasil HPV shot in 2006 for women between the ages of 9 and 26 years of age and for boys in this same age group five years ago. The Advisory Committee on Immunization Practices also recommended in 2006 that HPV vaccination become a routine health measure for women in 2006 and then expanded this recommendation to include boys just three years ago.
The HPV vaccine consists of three doses, and data indicate 50% of girls between the ages of 13 and 17 had not received a single dose as of 2011 and that of the girls who did receive a first dose 30% failed to receive a full course of the vaccination, while the goal is to have 80% of this group be fully vaccinated. The CDC noted in February that an 80% full vaccination rate could mean 53,000 fewer cases of cervical cancer.
Wednesday's report indicated a correlation between income, education, age and HPV vaccination rates, which highlights where interventions can happen. The daughters of college-educated women, for example, were more likely to have received all three doses of the HPV vaccine than were daughters of women who did not finish high school, and mothers 45 years and older were less likely to have fully vaccinated daughters than mothers who were 34 years or younger.
Vaccines have been a touchy subject overall, due to disproved associations between vaccines and conditions such as autism, but the HPV vaccine is surrounded by similarly unfounded concerns that the vaccination encourages pre-teens and teens to become sexually active or promiscuous. As a comparison, the CDC noted that tetanus diphtheria pertussis vaccinations— known as Tdap — for 1 dose was 80%, and 71.5% for two doses, "highlighting that 80% vaccination coverage is attainable among adolescents."
In addition to heading off a number of cancers, the CDC notes that hitting the target HPV vaccination rates is a cost-effective measure, hinting at the upstream prevention efforts that can financially pay off years later. The CDC's recommendations for hitting vaccination targets are the very same ones that surround efforts like VBID health plans, which lower, or eliminate, costs for interventions or treatments that are deemed high-priority health measures. In this case, the CDC has a Community Guide to Preventive Services which the government agency notes "suggests that improved vaccination rates can be achieved by decreasing client out-of-pocket costs."
Scroll down to see the next article