March 13, 2014
Celebrex patent loss to inflict EPS pain, but little more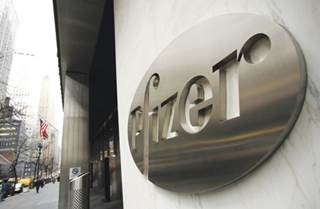 A US district court reset Pfizer's Celebrex patent, allowing generics of the Cox-2 inhibitor to flow into the marketplace as early as May. The drugmaker thought it had an additional 15 months of patent-protected status based on a 2008 patent reissue.
Although the company pegged its 2014 outlook on 12 months of patented sales, the court's move does not put Pfizer completely off-balance: Pfizer had a March court date already set to discuss the patent, as indicated during its January earnings call.
Analyst reaction to Wednesday's court decision was relatively muted.
"Celebrex is a product that was going generic anyway and not a driver of growth," Jami Rubin of Goldman Sachs noted in her March 12 analysis.
Bernstein analyst Tim Anderson wrote in his Thursday research note that a May generics rollout is not guaranteed, and that the news should do little to upset fans of a possible corporate breakup into three divisions, because Pfizer has emphasized that it would not contemplate a subdivision before 2017.
Should Pfizer lose its fight to reinstate the reissued patent, investors would likely feel an earnings-per-share impact, but the long-term corporate strategy is dependent upon more than one patent decision, even though it is a patented brand that brought in close to $3 billion in 2013 and experienced a 9% bounce compared to 2012.
"Short of splitting up, achieving any sort of meaningful revenue growth could be difficult unless the company were to do bigger M&A, which seems highly unlikely, or have terrific pipeline success," Anderson wrote in his Thursday summary.
Scroll down to see the next article