March 04, 2008
Centocor launches corporate blog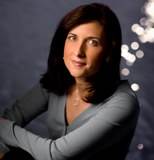 Centocor launched itself into the blogosphere with the debut of its corporate blog at cnto411.com.
Centocor spokeswoman Melissa Katz told MM&M the corporate blog aims to serve as a forum for discussion on issues relevant to the industry and not a platform for sounding off on Centocor products.
 
"I plan on posting to the blog as often as I can on issues that are relevant, hopefully a couple of times a week," Katz said. Michael Parks, VP of corporate comms and executive producer of Centocor's unbranded feature length film Innerstate, will serve in the role the blog's guest author.
"Around the time of Innerstate's debut about a year ago, we realized that we weren't paying enough attention to the blogosphere," Katz said. "Since then we have been working with those bloggers to see how we can better communicate with them."
Centocor, joins its parent company Johnson & Johnson which began corporate blogging with jnjbtw.com last summer. J&J's blog, edited by spokesman Marc Monseau, has taken a similar tack as a forum for discussion of non-product specific, industry related issues.
Scroll down to see the next article