September 10, 2008
Chris Viehbacher appointed Sanofi-Aventis CEO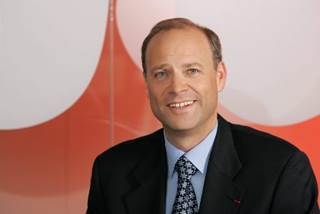 Sanofi-Aventis announced September 10 that Chris Viehbacher will succeed Gerard Le Fur as the company's CEO, effective December 1, 2008. 

The announcement came two days after Viehbacher resigned his postion on GlaxoSmithKline's board, with plans to leave the company entirely. Viehbacher will remain executive director and president at GSK until December 1.

Viehbacher, also a PhRMA board member, was a contender for the CEO position at GSK following the retirement of Jean-Pierre Garnier last May. Andrew Witty, currently the CEO at GSK, secured that postion.

According to a statement from the Sanofi board of directors, Le Fur will stay on at Sanofi after Viehbacher becomes CEO, and will "provide his competences to the general management of the group in the scientific domain." The financial conditions of Viehbacher's hiring will be posted online in the coming days, according to the Sanofi statement. 
Scroll down to see the next article