June 05, 2014
Cigna expedites Crestor use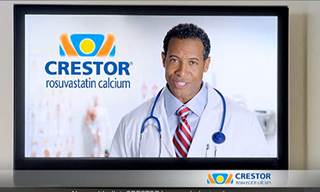 Health insurer Cigna and pharmaceutical company AstraZeneca have signed a deal that will make it easier for patients to get the cholesterol medication Crestor, which is scheduled to lose patent protection in 2016. According to the agreement, patients deemed "higher risk" for heart disease can bypass step therapy and generics and go right to Crestor.
Cigna said in the announcement that its predictive analytics will flag the "higher risk" contingent.Other patients will still navigate step therapy and generics before becoming eligible for the drug.
Cigna's Chief Pharmacy Officer Jon Maesner emailed MM&M that this strategy – which is the first time Cigna's deployed real-time predictive health information in pharmacy decisions – saves the payer money. Maesner said the expedited use of this branded treatment scored the company "additional cost efficiency from the manufacturer."
This is the only stain for which Cigna's established this treatment pathway. The company said it was not sure how many patients this deal could immediately place on a Crestor regimen.
The deal means AstraZeneca will be able to eke out some additional sales for its billion-dollar medication. The drug chalked up close to $5.6 billion in sales last year and almost $6.3 billion in 2012. The reason for the fall-off: patent lapses abroad.
Competitor Pfizer saw sales of its blockbuster cholesterol fighter Lipitor plummet 59%, to almost $4 billion in 2012 after its US patent lapsed at the end of 2011, when it pulled in almost $9.6 billion. Last year it earned $2.3 billion.
Scroll down to see the next article