February 21, 2008
Cleveland Clinic teams with Google in online health record pilot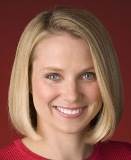 The Cleveland Clinic has announced a pilot partnership with online search juggernaut Google to test a new online medical record service allowing patients to control who gets to see their health information.
The Cleveland Clinic already operates its own electronic personal health record system known as eCleveland Clinic MyChart which holds the records of 100,000 patients.
Between 1,500 and 10,000 patients will be invited to participate in the trial with Google, Cleveland Clinic said. The pilot program won't be open to the general public.
Each health profile, including information about prescriptions, allergies and medical histories, will be protected by a password that's also required to use other Google services such as e-mail and personalized search tools.
A larger Google health service has been the source of speculation for the past two years.
Google is expected to launch its eagerly awaited initiative sometime 2008, according to the company's head of search, Marissa Mayer.

During October 2007's Web 2.0 Summit in San Francisco, Mayer gave a brief outline of how Google is planning to leverage its search and data storage capacities in the areas of medical care and patient records.
"Google is not a doctor, but people come to us with a lot of health information searches.  There is a big user information need, which we should ultimately fill," Mayer said."Expect a lot of activity in the coming months."
In a statement issued by Cleveland Clinic Thursday Mayer added "We chose Cleveland Clinic as one of the first partners to pilot our new health offering because as a provider, they already empower their patients by giving them online tools that help them manage their medical records online and coordinate care with their doctors."
Scroll down to see the next article