September 20, 2007
CME czar goes to Pfizer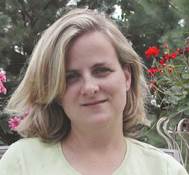 Pfizer, in the midst of revamping its CME department, scored a coup with the recent hiring of Maureen Doyle-Scharff, MBA.

Doyle-Scharff comes from the Ross Products division of Abbott Labs, where for the last two years she directed healthcare education, policy and programs. Her new title at Pfizer is director, medical education, US external medical affairs.

A well-known advocate of CME among all provider groups, Doyle-Scharff holds positions on the boards of several medical education professional groups. Before joining Ross, she was executive director, professional and strategic customer alliances for Johnson & Johnson.

Pfizer's Medical Education Grants department, under the direction of Mike Saxton, MEd, senior director, team leader, is placing more emphasis on the competency of personnel. Earlier this year, the firm made reviewers in the department re-interview for jobs, with candidates required to meet higher standards.

Bringing in someone of high stature, who shares his vision, could put Saxton in a better position to implement his plans, say people familiar with the matter.
Scroll down to see the next article