February 01, 2013
CMS releases "Sunshine" final rule: federal preemption, August start date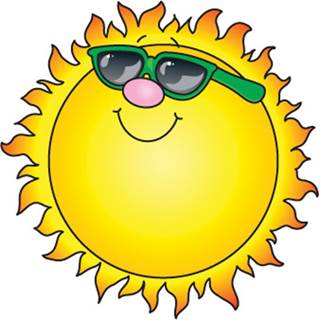 The Centers for Medicare & Medicaid Services issued its long-delayed final rule for collecting data on industry payments to physicians, ordering data collection to begin in August and asserting that the federal law preempts state laws.
Dubbed the "National Physician Payment Transparency Program: Open Payments," it's the much-delayed realization of the Physician Payment Sunshine Act, a sweeping transparency bill which was incorporated into the 2010 Affordable Care Act. Drug and device companies have been anxiously awaiting a final rule so that they might know how to begin collecting data on their interactions with physicians, as was originally required to happen last year. The start date for collecting that data had to be pushed back to 2013 as the Center, swamped by other ACA implementation duties, blew several deadlines to produce the guidelines.
The final rule requires annual reporting on "all payments or transfers of value," including "gifts, consulting fees, research activities, speaking fees, meals and travel." Manufacturers and Group Purchasing Organizations must also report ownership or investment interests held by doctors and their immediate families—though teaching hospitals are exempted from this rule.
Publication of some sensitive data, such as that related to new drug R&D or clinical investigations, will be delayed. Docs will have at least 45 days to review, dispute and correct information on them submitted to CMS by companies and GPOs.
Violators can be fined up to $150,000 annually in civil monetary penalties for failure to report. Knowing failure to report can cost companies up to $1 million annually, and CMS and the HHS OIG "reserve the right to audit, evaluate or inspect applicable manufacturers and applicable GPOs for their compliance with the reporting requirements." Companies must maintain records for five years from the date of payment.
Industry stakeholders and their would-be watchdogs alike have been waiting with bated breath for resolution of outstanding questions about the preemption question, the collection and reporting deadlines and schedule, and nondisclosure of commercially sensitive data. It remains to be seen whether the law scares doctors away from commercially-sponsored CME.
The CME Coalition said in a statement: "This decision recognizes the adequacy of current protections against inappropriate bias in CME, and acknowledges CME's special role in educating physicians and improving patient outcomes. Further, by limiting CME support payments from the reporting rules required of direct physician payments, CMS has made it clear that pharmaceutical companies, medical device manufacturers and other commercial supporters should not be discouraged from underwriting accredited CME activities."
Scroll down to see the next article