June 24, 2010
CommonHealth and Ogilvy Healthworld merge to form global powerhouse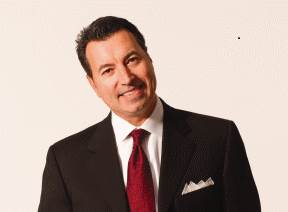 WPP-owned giants CommonHealth and Ogilvy Healthworld are merging to form a new global powerhouse agency, Ogilvy CommonHealth Worldwide.
CommonHealth president and CEO Matt Giegerich (pictured) will lead the new entity as chairman and CEO. Domestic business will be overseen by CommonHealth managing partners Dave Chapman, Michael Parisi and Marc Weiner, while international business will continue to be handled by Ogilvy Healthworld joint-CEO Gloria Gibbons. All will report in to Giegerich.
Donna Tuths, Ogilvy's other joint-CEO, left the agency a few months prior to pursue other interests.
The merger, which takes effect immediately, gives CommonHealth a New York base and an extensive global network of 50-plus offices in 32 countries, while Ogilvy gets a stronger foothold in the US market.
"This couldn't be a more perfect union," said Giegerich in a statement. "CommonHealth has collaborated extensively with Ogilvy Healthworld for the past 15 years and we have an enormous amount of trust in the talent, leadership and capabilities of this considerable network. By combining our two organizations — and the remarkable collective talent pool within — we can now offer clients all the communications resources necessary to create and grow powerful, unified global brands in a rapidly evolving healthcare environment."
The combined group will have just short of 1,200 employees worldwide, with approximately 50% coming from the each agency. Most of the Ogilvy Healthworld staff is based outside of the US, with around 150 in the New York office.
"We've already announced this to all employees in both groups and this has generated a lot of excitement," Giegerich told MM&M in an interview. "We now have a lot of work to do to get all the mechanics and finances together. We'll go live with a unified PNL on January 1, but up until then we'll start behaving like one company anyway."
There are no plans to cut any staff.
Giegerich will maintain an independent reporting line into WPP CEO Sir Martin Sorrell, but also have a "dotted-line" into Miles Young, worldwide CEO of The Ogilvy Group. He will also sit on the Ogilvy board.
"It's the best of all worlds," Giegerich told MM&M. "We get all the wonder and glory and power of the Ogilvy brand around the world, and all the strength that that implies, and we also have the specialty and a reasonable amount of autonomy that is required to do well in the healthcare space. We will have every conceivable marketing discipline represented in every major market. We will benefit from the strength of [Ogilvy's] global network, while they get a bigger foothold in the US, so together we check both boxes."
Beth Paulino, SVP, director of corporate communications at CommonHealth, is actively working with the Ogilvy PR and marketing teams to help form the look and identity of the new venture. All group-wide editorial efforts will continue to come through the CommonHealth office.
In order to manage conflicts within each region, Giegerich said there will eventually be two brand names — Ogilvy Healthworld and Ogilvy CommonHealth. "Over time, this will allow us to shed the individual identities that are tagged to each [CommonHealth] marketing discipline."
Scroll down to see the next article