December 16, 2008
CommonHealth combines Ferguson, Noesis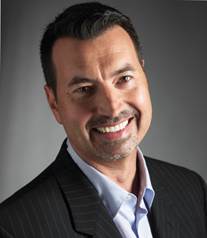 CommonHealth is merging two of its professional agencies – Noesis and Ferguson.
Noesis, formerly based in Morristown, NJ, will move in with Ferguson at the WPP network's Parsippany, NJ, campus. The combined agency will operate under the Ferguson flag and will boast a staff of around 130.
CommonHealth president and CEO Matt Giegerich stressed that the move was not a response to any loss of business and that there would be no redundancies in the merger. Quite the contrary, he said the network is on a hiring spree, looking to fill around 75 positions across all agencies, but that the merger is a response to the evolving business model of CommonHealth's clients.
"Having a decentralized organization makes less and less sense the way the business works today," said Giegerich. "Clients are looking for integration. Their needs are for depth of talent and resources. The days of separate operating companies harmoniously coexisting doesn't make as much sense. So when we looked at our 2009 planning, we tortured the question of why we needed a fourth professional advertising agency. Now we'll have three independent groups with the right size and management team, and it gives us some conflict options."
In addition to Ferguson, CommonHealth has Carbon and Altum handling professional marketing, along with EvoLogue, which offers DTC, CRM and strategic planning, and other units devoted to CME, media planning, managed markets and other specialties.
CommonHealth managing partner Dave Chapman said the agency will "elevate the role of strategic planning in pharma marketing to a higher level than ever before."

"We're not just bringing the two groups together," said Chapman. "It also gives us the chance to execute a new vision of how an agency should be structured in a world completely different to the one agencies were modeled after 30 years ago."

The agency will be co-led by Ferguson president Chris Tama, who retains his title, and John Nosta, formerly president of Noesis, who becomes chief strategy officer at the combined shop.

The agency will handle primary care, specialty and OTC brands from clients including Johnson & Johnson, AstraZeneca, Bristol-Myers Squibb, Merck, GlaxoSmithKline and Barr.

Scroll down to see the next article