February 23, 2012
Company news: Vivus; Novartis; Haymarket and Monthly Prescribing Reference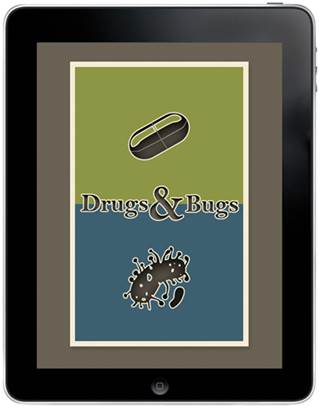 Monthly Prescribing Reference has released a Drugs & Bugs app that connects healthcare providers with fast access to the profiles of more than 100 antibiotics and almost 200 pathogens. The Apple- and Android- friendly app provides comparative charts by drug class and can be searched by pathogen, infection and by brand and generic drug names. It can also be used on the Kindle Fire and NOOK. MPR drug and information product development VP Tammy Chernin said in a statement that it's a tool that will help clinicians identify the most streamlined treatments and limit the development of antibiotic resistance. "The Drugs & Bugs app is a fantastic example of MPR's commitment to providing clinicians with tools that support their prescribing decisions," Chernin said. MPR is a sister publication of MM&M -- both are owned by Haymarket Media.

An FDA advisory panel endorsed the Vivus diet drug Qnexa with a decisive 20-2 vote Wednesday, a turnaround from the panel's rejection of the drug two years ago. Wednesday's endorsement, however, is not the final word – the FDA will vote on the drug April 17 and the agency has gone against the panel's advice in the past. Approval would make Qnexa the first new prescription weight loss drug to hit the market in 13 years. Wednesday's green light gives Qnexa an edge over Arena Pharmaceuticals and Orexigen Therapeutics who are also seeking second-looks for their previously rejected diet drugs. Bloomberg reports the Qnexa's sales could hit $448 million in 2015. Qnexa has been linked to birth defects and memory loss.

Novartis has appointed Michele Galen Head of Communications. The promotion went into effect last month. Galen's 11 years with the company have included her most recent role as VP, global head, communications and advocacy in Basel as well as VP roles in oncology affairs, communications and external affairs for Novartis Molecular Diagnostics and corporate communications.
Scroll down to see the next article