May 09, 2008
Congressional subcommittee hearing targets DTC advertising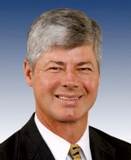 The head of the House of Representatives Energy and Commerce subcommittee is calling for tougher restrictions on DTC television advertising for prescription drugs.  
Rep. Bart Stupak, a Michigan Democrat, lead a hearing into the matter yesterday, discussing specific DTC TV ads produced by Pfizer, Johnson & Johnson, Merck and Schering-Plough.
"It appears that we need to enforce significant restrictions on DTC ads to protect American consumers from manipulative commercials designed to mislead and deceive for the profit of pharmaceutical companies," Stupak was quoted as saying.
According to published reports, legislators at the hearing paid particularly close attention to TV ads for Merck and Schering-Plough's jointly marketed cholesterol drug Vytorin.
Deepak Khanna, SVP and general manager of the Merck/Schering-Plough joint venture, defended the ads, stating they were reviewed by the FDA and backed by research.
"Our consumer research has consistently shown that the information about the two sources of cholesterol is getting through," Khanna was quoted as saying.
The Vytorin campaign linking food and family as sources of high cholesterol ran from September 2004 until January 2008, when a study dubbed ENHANCE found that Vytorin failed to keep neck arteries any clearer than Zocor, which is available as a cheaper generic. Stupak's panel is also investigating whether the companies withheld data from the Vytorin study.
The legislators also eyed ads for Pfizer's cholesterol drug Lipitor featuring artificial heart inventor Robert Jarvik.
James Sage, senior director at Pfizer, said ads are necessary because companies cannot sell prescription products directly to consumers. DTC spots "motivate them (patients) to seek additional information...consult their physicians...and follow treatment plans," Sage said.
A report released by the Government Office of Accountability at the hearing said the FDA still does not have a system in place to prioritize materials for review or keep track of ads it has already reviewed.
Meanwhile, the FDA is scheduled to conduct its own meeting on DTC advertising of pharmaceuticals on May 15.
Scroll down to see the next article