August 16, 2012
Congressmen make pricing plea to Gilead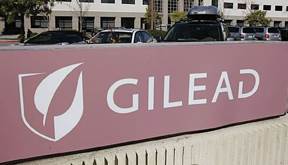 With a little more than a week before the FDA approves or rejects Gilead's
"Quad" pill
to treat HIV, congressmen from four states and the District of Columbia are asking the drugmaker to keep prices in check.
In a letter sent to Gilead CEO John Martin this month, the legislators said they are alarmed by media reports that the treatment consisting of elvitegravir, cobicistat, emtricitabine and tenofovir disoproxil fumarate in a single tablet may go for as much as $34,000 per patient, per year, and $27,000 on the lower end of the scale.
Although there are relatively lower-priced alternatives, congressmen note that even these, such as Gilead's Atripla, cost state Aids Drugs Assistance Programs $10,000 per patient per year. Prices can be shared across government programs, including the Ryan White HIV/AIDS program to help patients keep costs down, but these programs have a significant financial burden.
A recent tally on the Kaiser Family Foundation's website shows that state ADAP programs, such as Idaho's, can end up contributing as much as $2,611 per year, per patient, to help cover individual medical costs. California's ADAP spends $1,516 per patient per year, while Kansas spends $1,458, Michigan spends $1,146 and Missouri spends $1,193. Of these states, only California signed. Four California congressmen were joined by two from Illinois ($999), two from Florida ($822), one from Arizona ($730), one from New York ($1,441) and one from the District of Columbia (N/A).
The average monthly cost figures come from the National Monitoring Project Annual Report, current as of March 12, and do not reflect rebates on expenditures, which could reduce the cost paid for prescriptions and thus the average cost per client for ADAPs that purchase via a pharmacy network model.
Simply avoiding Gilead's newest drug, should it get approved, won't cut costs. The letter notes that the Foster City, CA company raised commercial prices in January, with Truvada rising 7.9%, Complera increasing 7.3% and Atripla jumping 6.6%. Gilead has been giving the ADAP programs a price break, but the letter said the higher prices "have indirectly exacerbated the ADAP funding crisis." The congressmen noted that the current price break, which is a price freeze, ends in December 2013.
The congressmen noted that the rumored Quad pill pricing would be "38% more than the cost of Atripla, the most commonly utilized HIV combination drug." Atripla is Gilead's top-selling anti-viral, with sales of $904 million for the quarter and $1.8 billion for the six months ended June 30. The drug combines Gilead's Truvada with Bristol-Myers Squibb's Sustiva. The two companies have scaled back marketing the Truvada-Sustiva compound in anticipation of regulatory approval of Quad.
Gilead's other top-selling anti-virals include Truvada, with $790 million for the quarter and $1.5 billion for the six months ended June 30.
Gilead was unable to comment by publication.
UPDATE: Gilead responded to MM&M queries after initial publication. The drug maker noted in an email that it was too early to discuss how much the Quad pill could cost, because the FDA has not yet approved the four-in-one treatment. The statement also said the company "committed to ensuring patients can access the therapies we develop." Gilead noted that in addition to the 2008-2013 price freeze referenced above, that it offers its own co-pay and patient assistance programs to help patients pay for medication.
Scroll down to see the next article