November 12, 2013
Dendreon reorganizes, tries to keep sales reps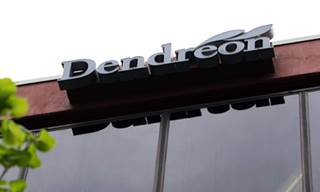 Dendreon is slashing costs and shedding jobs. The company, known for its prostate cancer drug Provenge, announced during its Tuesday earnings call that it will lay off around 150 employees, bringing the workforce total to around 820 when all the desks are cleared out. The company also said it plans to cut $125 million from operating expenses, which will equal about 20% of what's been spent between the first and third quarters of this year.
Executives said across-the-board cuts will show up in 2014, with the shakeout including a 23% drop in SG&A expenses, which CFO Gregory Schiffman says amounts to a cut of $35 million. Schiffman said that this will have a "minimal impact on our sales force," yet a shift in how it is deploying its field force and who is willing to tout the drug is clearly occurring.
The company said part of its sales strategy includes redoubling efforts on what it calls big clients—those with $1 million in billings—and says it had 94 such accounts by the end of the quarter, compared to 85 in the second quarter and 54 in the first. Despite the large account expansion, the company acknowledged that reps were leaving the company. Dendreon has been struggling with this problem for over a year. Global Commercial Operations EVP Joe DePinto called it "greater turnover." Last year, desertion was attributed to poaching.
DePinto said the firm is working on retention efforts. The company has also added hospital representatives to its sales force to court academic centers. Its promotion efforts include unbranded awareness efforts and DTC advertising, both of which the company says it will continue.
The drug's immuno-oncology approach to cancer would appear to be in step with the overall shift in cancer treatments, but Dendreon's infusion therapy has failed to soar. There was talk in late October that it was looking for a buyer. The company noted that in this quarter, as in last quarter, competitors like Astellas's and Medivation's oral Xtandi and Janssen's oral Zytiga have been nibbling at smaller accounts.
Scroll down to see the next article