August 03, 2011
Desperate Housewives' Delany to flack Pfizer's Caltrate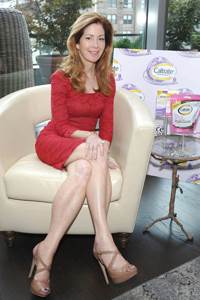 Desperate Housewives star Dana Delany will serve as the face of Pfizer's "Women Move the World" campaign for OTC calcium and vitamin D supplement Caltrate.

The 55-year-old actress, currently featured in TV's Body of Proof, will issue a "national call-to-action inviting women everywhere to share their individual stories and everyday accomplishments" through the brand's Facebook page and at Susan G. Komen Race for the Cure events, for which the brand will be a national sponsor. Some women sharing girl power-themed tales of their accomplishments on Facebook will be tapped to appear in ads for the product, the company said.

"I want to thank the women in my life who have inspired me to join Caltrate in this celebration," said Delany in a statement. "Together, we encourage all women to keep their bodies strong, so they can keep moving themselves and the world forward."

Marina Maher Communications is handling the PR campaign.

Susan G. Komen for the Cure supports breast cancer research. Pfizer will donate $100,000 to the charity through March 2012 in Caltrate's name. The company will post Caltrate booths at Komen races, where attendees can get samples or submit their stories to the campaign.
Scroll down to see the next article