April 09, 2014
Diabetes costliest among non-specialty Rx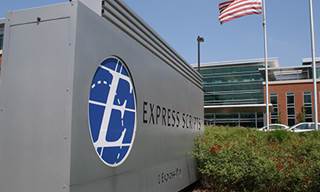 A snapshot of 2013 prescriptions by the PBM Express Scripts shows that diabetes medications trounce all others in terms of annual patient spend on traditional medications, followed by drugs for high cholesterol, hypertension and heart disease.
Further, diabetes was among the top-10 most expensive traditional medications whose use went up between 2012 and 2013, rising 14%, whereas spend per patient for cholesterol and blood pressure/heart disease fell.
Express Scripts research indicates that diabetes medication expenses are only going to increase, and predicts the spend will continue to grow between 10% and 13% every year through 2016.
The PBM found that use of traditional medications, such as diabetes therapies, rose 0.5% between 2012 and 2013. Use and cost, however, are two different metrics, and although use of traditional medication inched up a half-percentage point, higher prices pushed spending up almost 5%. This is not a surprise for investors: drug companies noted throughout the year that higher prices supported their balance sheets, even when volumes fell.
Use of specialty medications—which includes drugs like the lauded, or condemned, hepatitis C medication Sovaldi —rose 2.5% between 2012 and 2013, and the spend jumped 14%, while accounting for almost 28% of total drug outlay. Express Scripts said brands had a significant impact in overall drug costs in both the traditional and specialty drug categories.
Despite Sovaldi's reknown, it was not a leading specialty class based on spend. Instead, the top three most expensive specialty medication classes were for inflammatory conditions, multiple sclerosis and cancer.
While specialty may sound like an off-to-the-side category, Express Scripts notes that specialty drugs comprised the majority of the FDA's 2013 approvals for the third year in a row, vs. 33% of FDA approvals in 2008. Among last year's big names: Roche's Kadcyla, Roche's Gazyva and Pharmacyclics/Janssen's Imbruvica.
Scroll down to see the next article