June 01, 2011
Digitas Health, Yahoo! find health styles of the "40-Everything Woman"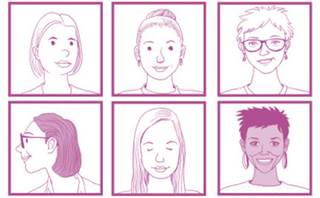 Healthcare marketing agency Digitas Health and digital media giant Yahoo! have teamed up to investigate the health choices of what they have come to call the "40-Everything Woman." The two companies held a joint presentation and panel discussion today – moderated by cognitive anthropologist and Brain Sells founder Dr. Bob Deutsch – to open dialogue about the study's data. Research included interviews with more than 100 women aged 40-59 (a demographic which was found to control 85% of household spending), as well as a survey of more than 2,500 women aged 20-59 to quantify findings.
The presentation was lead by Digitas Health's Susan Manber, SVP executive planning director, and Lauren Weinberg, senior director strategic insights at Yahoo! In addition to identifying what a significant audience this group is for advertisers, the data highlighted five "insights" into the emotional and analytical health decisions of the "40-Everything Woman," such as the increased use of the web for health research and support, and the shift towards seeking more of a partnership in physician-patient relationships. Weinberg and Manber also touched upon five health styles that emerged as a result of this study, which ranged from an optimistic and proactive approach to making health decisions, to the overload of information available on the web and in social health communities, which leaves women feeling constrained and overwhelmed.
The presentation rounded out with implications for marketers in reaching this demographic, and segued into a panel discussion involving some of the industry's thought leaders in consumer marketing. Present were: Allison Drury, managing editor, Yahoo! Health; Johnson & Johnson group director, Cassie Hallberg; Vic Noble, Shire's consumer brand director; Digitas Health's EVP chief creative officer, Alexandra von Plato; and Pfizer's team leader, consumer portfolio marketing, Deborah Radcliffe.
Dr. Deutsch shared some of his own thoughts on the "two-to-three hour-long, and at times intense conversations," that he experienced with the women surveyed, and emphasized that marketers must, above all, be relatable in order to reach this demographic effectively.
Pfizer's Radcliffe agreed, and offered, "I think more of the healthcare burden is being put on the consumer's shoulders. [Healthcare marketers] have to think about how to become a consumer and what decisions go with that. More choices mean you've got a lot more latitude."
Scroll down to see the next article