August 05, 2008
Doctors' Choice names top journal ads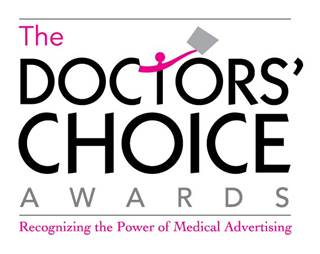 The Association of Medical Media (AMM) has announced 13 finalists in its The Doctors' Choice awards for best journal ads.
According to the AMM, 5,742 docs reviewed 327 ads, representing the 200 most widely advertised products in 2007. Ad criteria for judging included the "ability to communicate clearly and quickly, help with clinical decisions, prompt seeking more information or re-examining treatment, generate interest, add to information provided by company sales reps and underscore the value of the product prescribed," according to an AMM statement.
The agencies and their respective clients are:
Ferguson, for Roche
AbelsonTaylor, for Scios and Takeda
Topin & Associates, for Dusa
GSW Worldwide, for Lilly
MedThink, for Salix
Draftfcb Healthcare, for Merck and Boehringer Ingelheim 
Harrison and Star, for Genentech
Corbett Worldwide, for Alcon
Giant, for Actelion
Winners will be announced at a luncheon at The Palace Hotel on Sept. 24, in New York City.
Scroll down to see the next article