November 11, 2008
DoJ recovered $694.5 million from drug and device manufacturers in 2008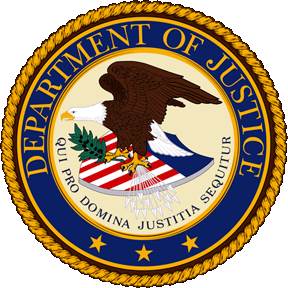 The Department of Justice (DoJ) recovered a total of $694.5 million in settlements from a device manufacturer and two pharmaceutical companies during FY 2008.
Merck paid $361 million to resolve allegations that it knowingly failed to pay proper rebates to Medicaid and other government healthcare programs, and also used illegal incentives to persuade healthcare providers to prescribe its products. The lawsuits revolved around the selling practices of three Merck drugs: Zocor, Vioxx and Pepcid.
Cephalon paid $258 million to resolve claims related to off-label marketing, and the subsequent charges made to federal health insurance programs like Medicare, Medicaid and others.
Kyphon Inc., now Medtronic Spine LLC, paid $75 million to settle lawsuits for knowingly causing the submission of false claims to Medicare for its kyphoplasty procedure. The lawsuit alleged that Kyphon persuaded hospitals to perform the minimally invasive surgery on an inpatient basis, rather than for the more appropriate (and less costly) outpatient treatment.
Of the $694.5 million recovered by the DoJ, $644.5 million was the result of qui tam lawsuits under the False Claims Act. The qui tam provision allows individuals to file a lawsuit on behalf of the US against those who have defrauded federal funds. Individuals filing qui tam suits are rewarded with 15% to 25% of the proceeds from a successful suit, and up to 30% if the government declines the suit and the individual pursues the action alone.
The $694.4 million figure was reported in a DoJ statement November 10. A total of $1.34 billion was recovered by the US during FY 2008, with other significant dollar amounts resulting from False Claims lawsuits involving hospitals (Staten Island University Hospital, St. Joseph's Hospital of Atlanta), insurance companies (Amerigroup Corp.) and engineering firms (Pratt & Whitney, PCC Airfoils, Bechtel Infrastructure Corp.).
Scroll down to see the next article