October 15, 2013
Eisai to increase Belviq sales force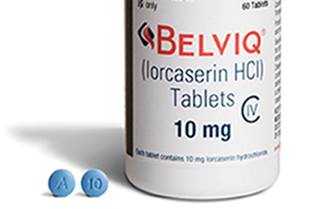 In an announcement Tuesday, Arena Pharmaceuticals said that Eisai will double the number of reps marketing weight-loss drug Belviq. The increased sales force of 200 contract reps will bring the total number of sales people touting the prescription slimmer to around 400 by December.
Arena said that the expanded sales team will allow Eisai to reach around 65,000 physicians, and reps will be approaching primary care doctors and endocrinologists among others.
Although Tuesday's announcement cites increased payer and PBM coverage as a reason for the sales push, the ramp-up also happens to follow a September 30 research note in which an analyst said the drug needed more bodies promoting it.
Despite alarms over obesity, the prescription weight-loss drug market has been a slow build. Some marketers have told MM&M that one of the challenges is that obesity is where depression was decades ago, and that the market needs to cultivate the perception that obesity is a disease that can be treated.
Meanwhile, although payers have been signing on, it's a movement that is still gaining momentum, and investors have repeatedly said a lackluster sales-force push is part of the problem. Both Eisai and competitor Vivus have been criticized for depending on too few people to promote their products.
Scroll down to see the next article