March 24, 2014
EMA advisory panel backs Lilly/BI's empagliflozin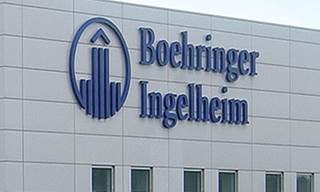 Manufacturing issues may have spooked the FDA, but Eli Lilly and partner Boehringer Ingelheim announced Friday that the European Union's Committee for Medicinal Products for Human Use is recommending the European Medicines Agency give the drug the go-ahead for the SGLT2 inhibitor known by the clinical name empagliflozin and the brand name Jardiance.
"The CHMP positive opinion brings us a step closer to having a potential new treatment option in Europe for people with Type 2 diabetes," BI's corporate SVP Klaus Dugi said in a statement. He also noted that an EU approval would bring the Lilly-BI diabetes collaboration its third EU approval since the two companies came together in 2011.
A Complete Response Letter frustrated US approval efforts earlier this month, meaning the drugmaker duo gave more ground to the SGLT2 competition, a field that includes Janssen's SGLT2 Invokana, which goes by the lab name canagliflozin, and AstraZeneca's Farixiga, also known as dapagliflozin.
Averaging five analyst forecasts, Bloomberg estimates the drug will bring $518 million onto Lilly's balance sheets by 2019.
Scroll down to see the next article