January 07, 2013
Epocrates scooped up for $293M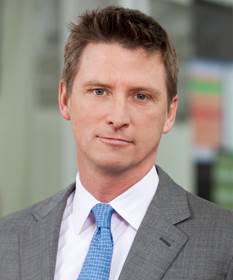 Cloud-based electronic health-record and practice-management provider Athenahealth is buying mobile health firm Epocrates for $293 million in cash. Athenahealth said in a statement it expects to finalize the sale by the second quarter.
The move will provide two sets of experiences for each client base. Athenahealth executives said in a broadcast that Epocrates apps and information will be embedded in their current offerings, which include payment collections service AthenaCollect and EHR service AthenaClinicals. The company said Epocrates clients will be introduced to Athenahealth capabilities on a rolling basis.
The acquisition brings together two companies that launched as the Internet boom went bust. Athenahealth, which currently has 2,000 employees and reported $324 million in revenues in 2011, was founded in 1997. Epocrates launched in 1998 and closed 2011 with revenues of $113 million. Unlike Athenahealth, whose Q3 2012 results included $106 million in revenues, up 26% from the same period the year before, Epocrates has been struggling. The San Mateo, Calif., company derived 60% of its 2011 revenues by providing a communication channel between pharmaceutical companies and healthcare practitioners through interactive services such as the clinical-message tool DocAlert and virtual sales rep services such as its Mobile Sample Closet. It also relies on HCP subscriptions, which have been dropping due to a combination of fewer offerings on iTunes and rising costs.
The company noted that throughout the previous three quarters "an unusually high number of unused license code expirations" added downward pressure on its subscription sales, and that it was hit by flagging sales of its interactive services, exacerbated by a falloff in pharmaceutical revenues, while executing a abrupt strategic change. Epocrates' first annual report for 2010 indicated that the company planned to develop and roll out an "innovative EHR solution," which would in turn, make the company's services suite an even greater part of a practitioner's daily workflow. One year later, the company noted in its 2011 annual report that its board voted to walk away from the product, bringing with it a write-down of $8.4 million in Q4 of 2011.
In addition to appointing a new CEO in May, Epocrates' 2012 milestones included the November release of the iPad version of its drug comparison app. The mobile space is a platform in which cloud-based Athenahealth said it is looking to capitalize.
Athenahealth president and CEO Jonathan Bush said in his presentation that Epocrates was appealing because its services are immediately usable, and that the company wants to imbue its operations with its subsidiary's reach and skill. "We want that user experience DNA to be part of everything at Athena" he said.
Scroll down to see the next article