July 09, 2009
Epocrates targets OTCs with reference module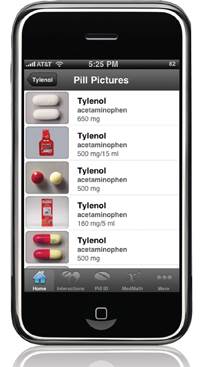 Epocrates introduced a new OTC drug module that will allow clinicians to access the latest information for hundreds of brand name OTC drugs from their iPhone, BlackBerry, Palm or Windows device.

Officials at the San Mateo, CA-based company note that OTC products with multiple active ingredients are very common since patients often have many symptoms to treat at once. The OTC reference module will allow physicians and pharmacists to identify specific ingredients in combination products, such as for cough and cold. For instance, an antihistamine could cause additional drowsiness or interact with blood pressure medicines.

A physician using Epocrates software could quickly find the single offending agent causing a product's contraindication, adverse reaction or drug interactions and identify an alternative.

Health providers may also use the software to uncover: drug interactions between OTC and prescription medications; safe products for pregnant women and sugar-free products for diabetics; products covered by Medicaid and select health plans for eligible patients; and medications by class such as analgesics or expectorants (cough syrups).

Epocrates is a provider of clinical information and decision support tools to healthcare professionals and currently has more than 800,000 active subscribers worldwide, including more than one in three US physicians and 40% of US medical students.
Scroll down to see the next article