November 21, 2012
Excedrin relaunch features Sparks, "Thank yous" from migraine sufferers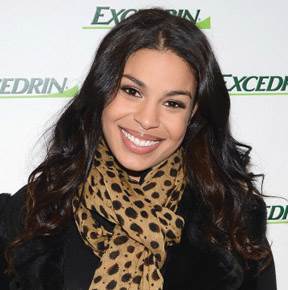 Novartis is hyping its relaunch of Excedrin with a celebrity spokesperson, a migraine app and a survey of women migraine sufferers – along with print and out-of-home ads, radio promotions, direct mail and social media.

Jordin Sparks, a singer/actress and migraine sufferer best known as the victor in the sixth season of American Idol, will front a new education campaign dubbed "Managing Migraines: Know Your Triggers, Know Your Treatment." The trigger tracker comes packaged with the My Migraine Triggers app, available for free on iTunes. It lets sufferers log episodes and share with their physicians to get a handle on what activities, foods and beverages are associated with their migraines. Sparks is paired with Lenox Hill Hospital internist and sufferer Keri Peterson, MD in the effort.

"I was shocked to learn that less than half of female migraine sufferers surveyed regularly share migraine trigger information with their physician," said Dr. Peterson in a statement.

That data point comes from an online survey of 1,000 US women which found that just 45% of female migraine sufferers share trigger information with their physicians. Just 22% said their current tracking method is effective in managing migraines.

The object of all of this is, of course, to generate publicity letting consumers know the brand is back. Excedrin commands tremendous loyalty among a subgroup of sufferers, and after the OTC drug was withdrawn in January, a black market of sorts cropped up, with reports of patients paying as much as $1 per tablet online. Novartis recalled the drug, along with NoDoz, Bufferin and Gas-X Prevention, all manufactured at its Lincoln, NE plant, following complaints of chipped and broken pills and inconsistent bottle packaging line clearance practices that could result in mixed tablets. It took the company until mid-October to get the brand back on store shelves.

Sparks also features on the company's Facebook page, where visitors can enter a "What's Your Migraine Relief Story?" contest for a chance to win $5,000, and a "Thank You" print ad featuring comments from Facebook fans is running. Excedrin Migraine outdoor ads will appear on the Walgreens Times Square store façade through Thanksgiving.
Scroll down to see the next article