September 12, 2013
Exclusive: Female duo takes agency helm ahead of Lehman's exit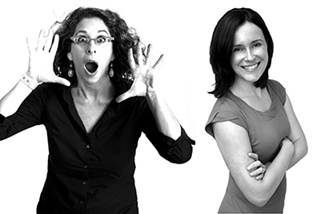 Bruce Lehman, one of the longest-serving CEOs in the medical agency world, will retire at year's end, agency officials confirmed, spurring new leadership at the firm he co-founded in 1978, LehmanMillet.
Carolyn Morgan, who has led the West Coast office the last five years, was promoted to president, and Morgan then promoted Deborah Lotterman to chief creative officer, both effective last July 1.
The female leadership duo took the helm ahead of Lehman's retirement. He's due to relinquish his CEO role in December, which will also coincide with the agency's 35-year anniversary.
"We [discussed], since I've been working for [Lehman], that this was the year he was planning on retiring, so it certainly was a very thoughtful exit," Morgan told MM&M in an exclusive interview about the changes.
"From the beginning, Carolyn has demonstrated a unique ability to inspire both clients and staff to exceed their own expectations," Lehman said in a statement, adding, "I'm blessed to be able to leave the firm that Gerry (Millet) and I founded 35 years ago in such good hands."
In Morgan, Lehman also found an executive who brings a youthful energy. The 37-year-old joined the Boston-headquartered agency, which is part of the HealthSTAR network, in 2005 first as account director. She then became director of business development, a bi-coastal job, before being handed the reins of the West Coast office. In five years under her leadership, the Santa Ana, CA, office tripled billings, added senior talent and new business while pushing into other areas.
The agency's clients span device, pharma and diagnostic manufacturers, as well as consumer, professional and digital accounts. "We are uniquely set up for clients looking for an integrated offering from one agency," Morgan said. "They don't have to make a choice of a separate professional or consumer agency."
After becoming president, Morgan said she promoted Lotterman to chief creative officer, "so the back half of the office on both coasts is being held to the same level of work and expectations." Lotterman will oversee not just creative services but planning and the interactive group.
With the staff changes, the agency becomes one of few that have both a female president and CCO. Morgan reports to Marcia McLaughlin, president of the agencies in the HealthSTAR privately held conglomerate, and president/CEO of sister agency Centron.
Scroll down to see the next article