May 01, 2008
FDA adds staff under expansion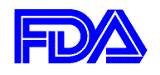 The FDA plans to hire an additional 1,300 scientists and pharmacologists as part of an expansion of its drug approval and safety operations processes.

The 1,300 new hires will add to the agency's current staff of about 10,000 employees and would nearly be triple the number of people hired by the FDA from 2005-2007, according to published reports.
Increased user fees are expected to pay for 700 of the new additions. 
The additional positions are driven by the FDA Amendments Act of 2007 and the Import Safety Plan.
"It takes a large pool of talented people for the FDA to protect and promote the public health," said FDA deputy commissioner for operations John Dyer in a statement. 
The FDA will hold job fairs across the country as part of its hiring process, the agency said.
Scroll down to see the next article