August 30, 2012
FDA nods for Teva, J&J signal pipeline progress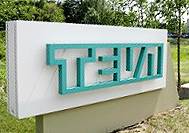 In addition to a spate of pipeline issues, the industry is also logging some wins as summer winds down.
Among Thursday highlights, the FDA approved Teva's version of the biologic drug Tbo-filgrastim. The regulator's nod means Amgen's Neupogen will now face competition on both sides of the Atlantic. Although biosimilars are often dismissed as lesser threats to their branded cousins than small-molecule generics are to their branded counterparts, declining sales of Amgen's EPO drug show that biosimilars matter.
Amgen has seen Neuopogen sales slide internationally, where Teva already markets the biosimilar as Tevagrastim. International Neupogen sales were $301 million last year, a 15% drop from sales in 2010, which were in themselves a slide from sales in 2009. In contrast, patent-protected US sales have been on the rise for the past three years. US Neuopogen sales were $959 million last year, just five slots below Enbrel, which had $3.5 billion in US sales. Teva said it will hold off from selling the generic in the US until November 2013; that timing is based on a 2010 settlement agreement between Amgen and Teva following Teva's patent challenge that began in 2009.
The FDA also approved twice-a-day Nucynta ER (tapentadol) for management of pain related to diabetic peripheral neuropathy. The new indication for the product, approved in 2011, made Johnson & Johnson's subsidiary Janssen the first company approved to sell an opioid treatment for the condition, which is associated with pain and burning sensations.
Prescription opioids, and their high prescription rates, have made the drugs a key talking point this summer. In the spotlight was a Senate committee inquiry involving a mix of drugmakers and pain advocacy groups, and an FDA REMS requirement for 30 drugs made by 20 companies.
Thursday's approval came in tandem with Janssen's annoucement that it has signed an exclusive worldwide development and sales agreement for an experimental anti-cancer biologic from the Danish firm Genmab. The early-trial drug is a human monoclonal antibody that is being researched for treatment of relapsed, refractory multiple myeloma. Genmab will be responsible for the Phase I and Phase II studies, after which Janssen will oversee all other development, clinical and regulatory filing.
Novartis is also trumpeting some end-of-summer pipeline success: the last of the Phase III trials for its COPD drug QVA194 has ended and hit its marks, having reduced the rate of moderate-to-severed COPD exacerbations compared to its market treatment Seebri Breezhaler. The company said the results of the study, which were part of the SPARK clinical trials, means it will be filing approval applications in Europe and Japan by the fourth quarter. The FDA is going to have to wait a little bit longer – Novartis said it is still in the first stages of its Phase III trials for US regulatory approval and expects to fill out the FDA application at the end of 2014.
Scroll down to see the next article