November 20, 2013
FDA panel backs BioMarin rare-disease drug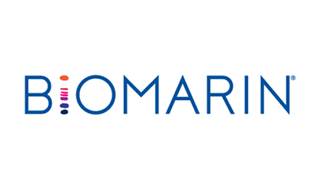 BioMarin scored a major FDA panel endorsement Tuesday for its rare disease drug Vimizim, which is designed to treat Morquio A Syndrome, also known as mucopolysaccharidosis Type IVA. The panel votes included 19 in favor of across-the-board approval, one for limiting the approval for a subgroup, and one vote against.
BioMarin estimates the worldwide patient population hovers around the 3,000-patient mark. The disease is the result of a missing enzyme, which then triggers a syndrome that includes a malformed chest that inhibits respiratory function, as well as loose joints, heart disease, short stature and a shortened lifespan, among other problems.
Despite the small population, the price potential is significant: Jefferies analyst Eun Yang estimates the drug will cost around $330,000 per year and expects peak sales of $840 million by 2023.
The attention surrounding this drug as well as the rare-disease space as a whole is more than the prescription price tag: rare disease drugs have taken on increasing importance for the industry because innovative specialty medicines, rather than broad-based treatments, are where companies will be able to gain traction and differentiate themselves. This strategy is also expressing itself in the industry's broader scope, as seen in recent portfolio slim-downs, such as Merck's announcement that it was limiting its scope to vaccines, oncology, diabetes and acute care, as well as Bristol-Myers Squibb's decision to walk away from categories including hepatitis and neuroscience.
An IMS Institute of Health Informatics report released this week showed the research group expects global consumer spending on specialty medications to jump 38%, to between $230 billion and $240 billion over the next five years, compared to $171 billion spent in 2012.
Generics, meanwhile, are expected to carve out an even larger global presence, somewhat diluting the impact of broad-based healthcare initiatives in the US and elsewhere. Financial pressures include global trends like the 2007 recession, as well as government drives, like Japan's push to increase generic use to 60% of total prescriptions.
BioMarin's PDUFA date is February 28, 2014.
Scroll down to see the next article