April 22, 2010
FDA proposes more openness about advisors' financial ties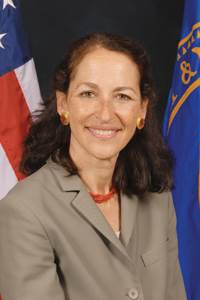 The FDA announced a proposal to disclose more information about financial interests among its advisory committee members, while the agency's commissioner, Margaret Hamburg, offered some advice of her own, outlining steps for recruiting needed experts who have financial conflicts.
The transparency push would give the public more information on the nature of an advisor's financial ties, while Hamburg's guidance could help the agency alleviate a shortage of advisory panel members.
According to the FDA draft guidance, released for public comment last month, whenever an individual with a conflict is allowed to participate in an advisory committee meeting, prior to the gathering, the name of the company or institution associated with the financial interest would be posted online. This is a change from the current law, updated in 2008, under which the nature of the interest is identified only as sponsor, competitor or other affected firm.
"In my view, it is clearly better for the agency in fulfilling its public health mission when advisors have no conflicts of interest," Hamburg said in a letter to senior agency officials concerning the proposed guidance. She added, however, that "not all conflicts are created equal" and that some relationships pose less actual conflict than others.
The FDA relies on its advisory committees for outside advice on roughly one of every five new drugs it approves. Panelists' voting is closely watched, and the agency typically bases decisions on their consensus, although it doesn't have to.
To minimize concerns when needed experts may have a conflict, Hamburg suggested three steps:
Distinguish "tangential" ties—such as when an academic researcher's institution receives grants from an affected company but does not personally participate in the studies—from direct ones, in which the researcher conducts studies for the company directly.
Consider the type of advice to be provided. Meetings regarding drug or device classes may be less thorny—and thus could justify a waiver—versus those focused on product approval.
Justify waivers by describing the search for experts who are conflict free and explain why the individual's expertise is essential.
She called on staff to search "far and wide" for top experts who have no conflicts of interest while acknowledging that the best in their fields often do. Individuals are prohibited from participating in advisory committee meetings if they, or any immediate family members, have a financial conflict of interest, unless a waiver is granted.
"We're open to accepting members that have some conflicts of interest, because we recognize that the expertise is necessary," acting associate FDA commissioner Jill Hartzler Warner said during a call with the media yesterday to explain the draft guidance.
That willingness to allow such individuals to join its close circle of advisors has led to questions about the ability of the FDA to make unbiased decisions. A 2006 Public Citizen study appearing in
JAMA
showed that financial conflicts are rampant among panel members: Nearly one in three panelists have one. However, even if the panelists with declared financial conflicts had been eliminated, the analysis showed, recusal would not have changed voting outcome.
Added disclosure may or may not assuage those concerns. Waivers have been controversial, as they can give the impression that the FDA is relying heavily on conflicted experts, impugning the integrity of the agency's decisions on whether to approve new products.
The law places a yearly cap on the number of waivers FDA can issue. For 2010, the cap stands at 13% of committee members. The agency said it currently has waivers for less than 5% of panelists. "We've made significant progress in the number of waivers granted," Hartzler Warner said.
Yet, she added: "The task of assembling top experts without conflict of interest is particularly challenging for the agency." Sometimes the pool is limited to a handful of experts, and some can have grants or act as industry consultants, both of which introduce the potential for conflict.
That has led to a staffing problem. FDA is advised by 49 committees with more than 600 members, but as many as a third of the positions are vacant. "The agency is having difficulty filling the positions," Hartzler Warner said.
The FDA's goal is to reduce those vacancies to 10%. Said Hartzler Warner: "We're hoping that's something we can show progress on."
Scroll down to see the next article