September 10, 2013
FDA tightens indication and label for opioid sub-category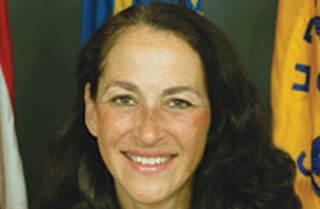 The FDA announced regulations Tuesday will have an immediate impact on the extended-release, long-acting prescription opioid market. The regulator said the changes come in response to a pattern of abuse, misuse, addiction and death. Some professionals who had been lobbying for change say the requirements don't go far enough.
"FDA is extremely concerned about inappropriate use of opioids," FDA Commissioner Margaret Hamburg said when introducing the new requirements, and said discussions surrounding the category have been "impassioned and sometimes heated."
Immediate-release opioids are not affected by this change. Douglas Throckmorton, deputy director of FDA's Center for Drug Evaluation and Research, told reporters that the goal was to first focus on the category of opiates that is considered the biggest contributor to the trend of prescription opioid abuse. Changes to labels for immediate-release versions could be considered later on.
The drugs are used for both cancer-related and non-cancer chronic pain.
The new rules have three parts: new labels will no longer say the medications are for moderate-to-severe pain, but "pain severe enough to require around-the-clock, long-term opioid treatment" when alternatives can't be tolerated or are ineffective. The labels will also say that the extended-release, long-term opioids are not for as-needed pain relief.
According to Throckmorton, removing the moderate-to-severe scale is a change he said "focuses on the patient." He said that by limiting the indication to severe pain, it could help doctors and patients consider whether the patient's ability to live with the pain is enough to require treatment with this type of painkiller. He says the hope is that the new label will trigger "a fuller conversation" between HCPs and patients and that he hopes it will also prompt doctors to prescribe these drugs – both extended-release and immediate-release – more thoughtfully.
In addition to tightening the criteria for prescription, the new indication includes abuse, misuse, addiction and mortality risks.
The new requirements also add a boxed warning for these drugs about how use during pregnancy could result in neonatal opioid withdrawal, which is associated with poor feeding, rapid breathing and trembling among other symptoms.
The FDA is also requiring drug makers to submit post-marketing studies, a requirement which Throckmorton said will be used to address outstanding issues including a proper duration of treatment and what, if any, dose limits should be put in place. Throckmorton said more data is needed before such limits can be considered and he expects it will be around two years before the data is compiled.
Andrew Kolodny, chief medical officer of the non-profit Phoenix House and president of Physicians for Responsible Opioid Prescribing (PROP), told
MM&M
that the law puts the burden to prove safety on drug makers and that the FDA does not have to wait for post-marketing data to set limits.
"That's not how the law works," Kolodny said. PROP filed a citizen's petition in July 2012 asking the FDA to regulate opioid labels. He also told MM&M in an earlier exchange that although Tuesday's actions are a start, a significant oversight is that the drugs do not bar pharmaceutical companies from marketing these painkillers for chronic pain, by which he means chronic pain that is not associated with cancer.
He said that the majority of these non-cancer chronic pain patients do not in fact benefit from opioids but that the "FDA is allowing drug companies to market for those conditions." Both Hamburg and Throckmorton were careful to say during Tuesday's call that these prescription medications are important to patients.
CDC data regarding painkiller-linked deaths pool users, including those for whom the medication is prescribed and doses which have been used recreationally. But Kolodny added that there aren't two clear types of opioid users and that there is "tremendous overlap" between the two groups. Restrictions the drug industry claims could penalize patients is false, he argued.
Like his peer Kolodny, Michael Von Korff, VP of PROP and an investigator at the Group Health Research Institute, told MM&M in an email that Tuesday's announcement represents progress. Von Korff said that it did not make sense to limit the changes to long-acting prescription opioids "when similar cautions apply to short-acting opioids, like Vicodin."
Scroll down to see the next article